29 March, 201929 March, 2019 Kim Hanna boondocking, camp, camp tips, camping, camping Christmas gifts, camping gifts, camping gifts for couples, camping gifts for families, camping gifts for gals, camping gifts for guys, camping gifts for men, camping gifts for women, camping hacks, camping in national forests, camping products, Camping Tips, dispersed camping, how to refill 1 lb propane bottles, How To Refill 1 lb Propane Cylinders, how to refill 1 lb propane tanks, how to refill 1 pound propane bottles, how to refill 1 pound propane cylinders, how to refill 1 pound propane tanks, national forest camping, off the grid, off the grid camping, refill small camping propane bottles, refill small propane bottles, remote camping, RV, RV and camping trip planning, rv and tent camping tips, RV camping, rv camping gear, RV camping tips, RV Camping Tips For Beginners, rv gear, RV tips, RVing, RVing Tips For Beginners, Tanks And Small Camping Propane Bottles, tent camping, tent camping gear, tent camping tips, tent gear
Why throw away "disposable" small camping propane bottles when you can refill them? It is easy, safe, inexpensive and environmentally
Read more
6 February, 201918 March, 2019 Kim Hanna boondocking, camp, camp safety tips, camp tips, camping, camping families, camping hacks, camping in national forests, camping products, camping safely, camping safety tips, camping safety tips for families, camping safety tips for families who RV and tent camp, Camping Tips, camping with kids, can you camp anywhere in a national forest, dispersed camping, family camping, fun camping activities kids, Fun Camping Ideas Kids And Adults Will Love, national forest camping, national forest camping rules, off the grid, off the grid camping, remote camping, RV, RV and camping trip planning, rv and tent camping tips, RV camping, rv camping gear, RV camping tips, RV Camping Tips For Beginners, rv gear, RV tips, RVing, RVing Tips For Beginners, safety, safety tips, tent camping, tent camping gear, tent camping tips, tent gear
BLM Arizona Camping Near Wickenburg AZ When people ask me "What are the pros and cons of living in Phoenix
Read more
18 January, 201918 March, 2019 Pete basic RV tools, best quiet generators for camping, best small generators for camping, camping, camping Christmas gifts, camping gear, camping gear list first time campers, camping gear list for first time campers, camping gifts, Camping Gifts Couples Will Love, camping gifts for couples, camping gifts for families, camping gifts for gals, camping gifts for guys, camping gifts for men, camping gifts for women, camping hacks, camping list, camping products, Camping Tips, cold weather camping, cold weather camping tips, Cool RV And Camping Gifts, dispersed camping, first time campers camping checklist, off the grid, off the grid camping, planning ahead for camping, quiet generators for camping, remote camping, RV, RV and camping trip planning, rv and tent camping tips, RV camping, rv camping checklist, rv camping gear, RV camping tips, rv products, RV service tools, RV tips, RV Took Kit Checklist, RV tool boxes, RV tool set, RVing, rving for beginners, RVing Tips For Beginners, tent camping, tent camping checklist, tent camping gear, tent camping tips, tent gear
Best Quiet Generators For Camping By Pete | My Husband's Corner The best quiet generators for camping are not the
Read more
11 November, 201818 March, 2019 Kim Hanna boondocking, camp, camp tips, camping, camping Christmas gifts, camping gifts, camping gifts for boys, camping gifts for couples, camping gifts for families, camping gifts for gals, camping gifts for girls, camping gifts for guys, camping gifts for kids, camping gifts for men, camping gifts for women, camping hacks, camping in national forests, camping products, Camping Tips, dispersed camping, diy glamping, gifts for active women, Gifts For Women Who Camp, gifts for women who fish, gifts for women who hike, glam camping, glamping accessories, glamping diy, glamping ideas, glamping tips, how to keep bugs away while camping, off the grid, off the grid camping, remote camping, RV, RV and camping trip planning, rv and tent camping tips, RV camping, rv camping gear, RV camping tips, RV Camping Tips For Beginners, rv gear, RV tips, RVing, RVing Tips For Beginners, tent camping, tent camping gear, tent camping tips, tent gear, Unique Mother's Day Gift Idea Guide For Camping Moms
DIY Glam Camping Ideas Start With Fun Glamping Accessories Go from camping to glam camping instantly by adding cute glamping accessories to
Read more
9 September, 201818 March, 2019 Pete basic RV tools, boondocking, camp, camp safety tips, camp tips, camping, camping gear, camping gear list first time campers, camping gear list for first time campers, camping gifts, camping hacks, camping products, camping safely, camping safety tips, camping safety tips for families, camping safety tips for families who RV and tent camp, Camping Tips, dispersed camping, first time campers camping checklist, gotta know, how to camp, motorhome tool kit, off the grid, off the grid camping, remote camping, RV, RV and camping trip planning, rv and tent camping tips, RV camping, rv camping gear, RV camping tips, RV Camping Tips For Beginners, rv gear, RV service tools, RV tips, RV Took Kit Checklist, RV tool boxes, RV tool set, RVing, rving for beginners, RVing Tips For Beginners, tent camping, tent camping gear, tent camping tips, tent gear, travel tips, travel tool boxes
Genius RV Awning Tie Down Hack How To DIY VIDEO By Pete | My Husband's Corner We hate the
Read more
11 August, 201818 March, 2019 Kim Hanna boondocking, camp, camp games, camp games for kids and adults, camp safety tips, camp tips, camping, camping families, camping games, camping hacks, camping products, camping safely, camping safety tips, camping safety tips for families, camping safety tips for families who RV and tent camp, Camping Tips, camping with kids, clean fun camp games, dispersed camping, family camping, FREE Admission To National Parks, FREE Admission To National Parks Occurs Annually On Fee-Free Entrance Days, fun camping activities kids, Fun Camping Ideas Kids And Adults Will Love, National Park Service, National Park Service Birthday, National Parks, National Parks Fee-Free Entrance Days, off the grid, off the grid camping, remote camping, RV, RV and camping trip planning, rv and tent camping tips, RV camping, rv camping gear, RV camping tips, RV Camping Tips For Beginners, rv gear, RV tips, RVing, RVing Tips For Beginners, tent camping, tent camping gear, tent camping tips, tent gear
Yosemite National Park Must See Attractions VIDEO And Tips The sites in Yosemite National Park are jaw-dropping! Everywhere you turn
Read more
28 June, 201818 March, 2019 Kim Hanna best camping dutch oven recipes, best dutch oven recipes camping, boondocking, camp, camp cooking, camp cooking tips, camp recipes, camp safety tips, camp tips, campfire cooking, campfire cooking dutch oven recipes, campfire dutch oven recipes camping, camping, camping cast iron dutch oven recipes, camping families, camping food recipes, camping gear, camping gear list first time campers, camping gear list for first time campers, camping hacks, Camping Meals For A Crowd, camping products, camping safely, camping safety tips, camping safety tips for families, camping safety tips for families who RV and tent camp, Camping Tips, camping with kids, cast iron dutch oven camping recipes, cooking dutch oven camping, dispersed camping, dutch oven, dutch oven charcoal temperature chart, dutch oven cooking, dutch oven cooking recipes, dutch oven cooking temperatures, Dutch oven for camping, dutch oven meals camping, dutch oven outdoor cooking recipes, dutch oven recipes for camping, dutch oven temperature chart, dutch oven temperature guide, family camping, how to camp, off the grid, off the grid camping, outdoor dutch oven cooking recipes, recipes dutch oven camping, remote camping, RV, RV and camping trip planning, rv and tent camping tips, RV camping, rv camping gear, RV camping tips, RV Camping Tips For Beginners, rv gear, RV tips, RVing, rving for beginners, RVing Tips For Beginners, tent camping, tent camping gear, tent camping tips, tent gear
Easy Slow Cooker Recipes Camping Dutch Oven Conversion Chart Every family has their favorite slow cooker recipes. They taste even
Read more
12 June, 201818 March, 2019 Pete boondocking, camp, camp safety tips, camp tips, camping, camping Christmas gifts, camping families, camping gear, camping gear list first time campers, camping gear list for first time campers, camping gifts, camping gifts for boys, camping gifts for couples, camping gifts for families, camping gifts for gals, camping gifts for girls, camping gifts for guys, camping gifts for kids, camping gifts for men, camping gifts for women, camping hacks, camping products, camping safely, camping safety tips, camping safety tips for families, camping safety tips for families who RV and tent camp, Camping Tips, camping with kids, dispersed camping, family camping, first time campers camping checklist, how to camp, off the grid, off the grid camping, remote camping, RV, RV and camping trip planning, rv and tent camping tips, RV camping, rv camping gear, RV camping tips, RV Camping Tips For Beginners, rv gear, RV tips, RVing, rving for beginners, RVing Tips For Beginners, tent camping, tent camping gear, tent camping tips, tent gear
Tent Camping Terminology And RV Terms You Really Need To Know By Pete | My Husband's Corner Occasionally around campsites,
Read more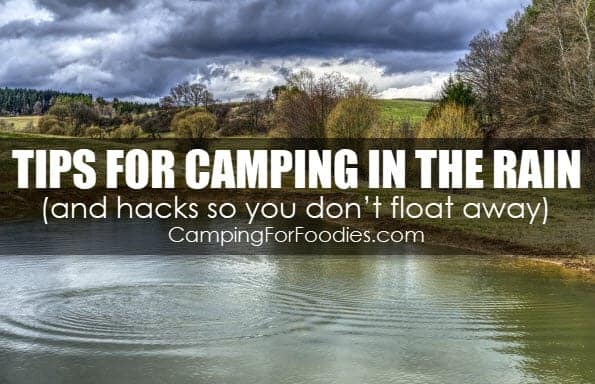 18 April, 201818 March, 2019 Kim Hanna boondocking, camp, camp safety tips, camp tips, camping, camping families, camping hacks, camping products, camping safely, camping safety tips, camping safety tips for families, camping safety tips for families who RV and tent camp, Camping Tips, camping with kids, dispersed camping, family camping, gotta know, kids, off the grid, off the grid camping, remote camping, RV, RV and camping trip planning, rv and tent camping tips, RV camping, rv camping gear, RV camping tips, RV Camping Tips For Beginners, rv gear, RV tips, RVing, rving for beginners, RVing Tips For Beginners, safety, safety tips, tent camping, tent camping gear, tent camping tips, tent gear
So, the weather forecast calls for a chance of rain and you have a camping trip planned! What do you
Read more
The I'm Unplugging Hammock
Disclosures
Camping For Foodies is a participant in the Amazon Services LLC Associates Program. As an Amazon Associate I earn from qualifying purchases.
Source